The fastest growing Alternative Financing Lender in California
Premier Auto Credit  is a leading provider of alternative auto financing solutions throughout state of California. Our specialty is in the acquisition and servicing of automobile retail installment contracts through our large network of franchise and independent automobile dealers throughout the state.
Our experienced Premier Auto Credit team brings over a combined 100 years  of subprime and near prime automobile finance knowledge and understanding to offer lending solutions that meet the needs of our vast dealer network. Our attention to detail, innovation and creativity gives our clients a powerful lending program.
What people are saying about Premier Auto Credit!
Don't take it from us, let the customers do the talking!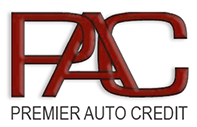 425 E COLORADO ST STE 110
GLENDALE CA 91205-1675
(818) 881-1234